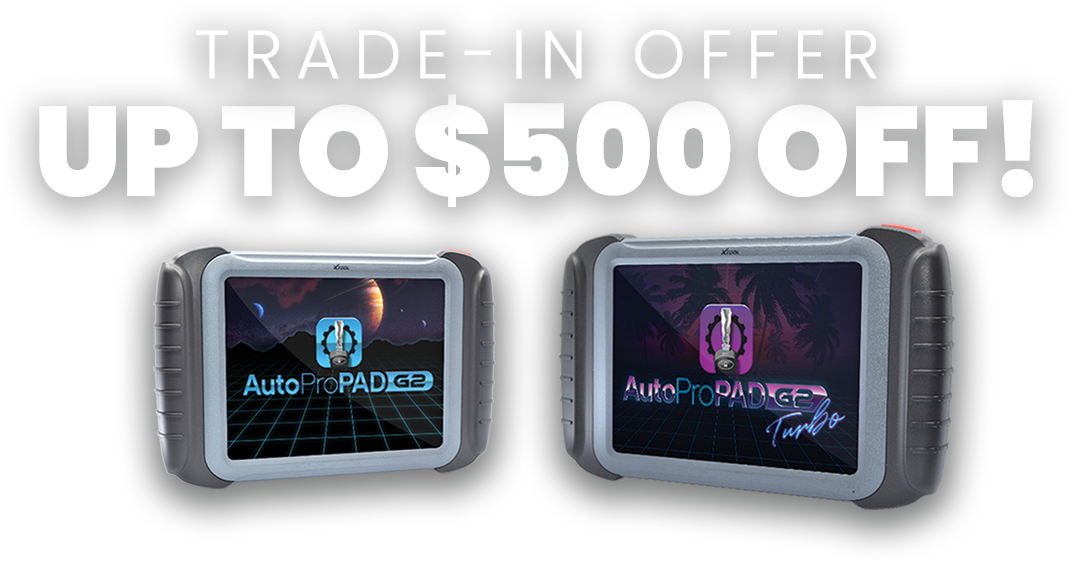 TRADE-IN OFFER DETAILS
TRADE-IN OFFER:
Get up to $500 off your new AutoProPAD G2 or AutoProPAD G2 Turbo! 
The trade in value depends on what you send in and the version of the AutoProPAD you purchase.  If you already own an AutoProPAD G2 series programmer, don't worry, you can apply your credit to your subscription.  Offer valid for purchases between November 22 – December 31st only.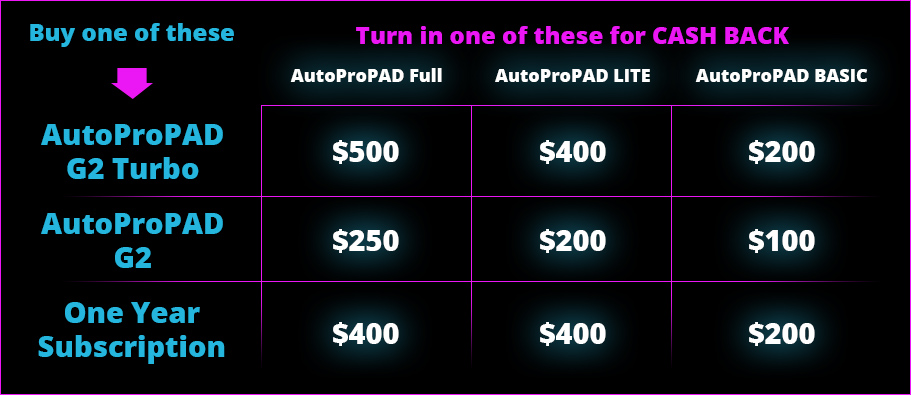 HOW TO CASH IN:
Purchase an AutoProPAD G2 or G2 Turbo or a subscription for your current machine from your favorite participating distributor. 
MACHINE PURCHASES:
Once you receive your new unit, submit the form below. Detailed mail-in instructions will be sent to your email address.  
Follow the instructions to send in your machine and the cash is yours!
(Offer valid for purchases between November 22nd – December 31st, only).